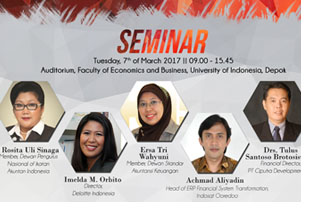 Hello, Future Accountants!
We proudly invite you to join our BIGGEST & OLDEST SEMINAR with theme of 'The Five Steps Model: New Revenue Recognition Standard to Enhance Company Financial Performance'!!
Tuesday, 7th of March 2017 09.00-16.00
Auditorium Faculty Economics and Business, University of Indonesia
Grab your ticket at our website www.iaf-febui.com
Only 50k for students and 120k for public.

Don't ever miss this valuable chance to participate in the BIGGEST ACCOUNTING EVENT!!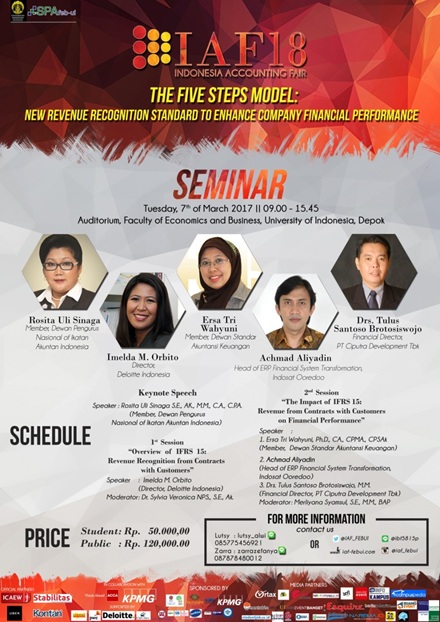 For more information,
You can simply TEXT to:
Lutsy (085775456921 /line: lutsy_alwi)
Zarra (087878480012 / line: zarrazefanya)
For more updates:
Official Line: @ibf5815p
Twitter: @IAF_FEBUI
Instagram: @iaf_febui
Pages: Indonesia Accounting Fair 18
#StriveForExcellence